Bomba Curls Dominican Forbidden Oil For Natural Hair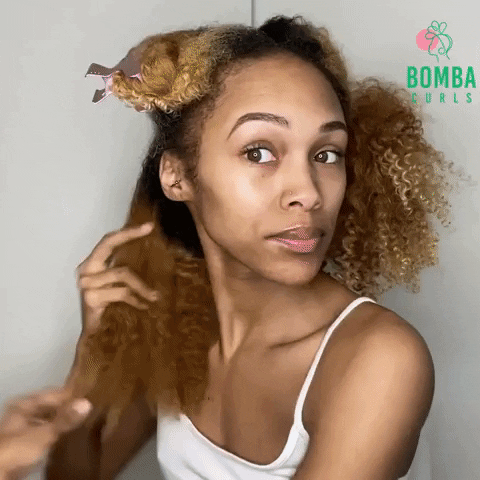 When it comes to your hair, health is our top priority. We want your curls to grow and flourish when using our products! This is why we created our signature Dominican Forbidden Oil! Below we will go more in depth on why we used certain ingredients in this oil, it's benefits for your hair, and it's many great uses!
All about the Dominican Forbidden Oil
The Dominican Forbidden Oil is 100% all natural. It's a lightweight, multipurpose oil that has been formulated using generational growth secrets and techniques, unique to the Dominican Republic. It's key ingredients include, coffee seed, rosemary extract, castor oil, and black cumin seed oil. This premium blend of oils works to not only moisturize the hair and scalp but also as a glossing & smoothing hair serum that gives your follicles the boost they need to promote maximum healthy hair growth. The sweet smell is also a plus that everyone loves! 
Benefits
Our Dominican Forbidden oil provides numerous benefits for your hair such as:
- Promotes healthy hair growth.
- High in nutrient content and fatty acids, which restores dry, brittle hair and promotes optimal follicular and scalp health.
- Packed with antioxidants which help protect the bonds in your hair from environmental damage.
- Packed with antihistamines which helps treat hair loss.
Uses
The Bomba Curls Dominican Forbidden Oil is an exceptional lightweight blend that can be used as a:
- Scalp Stimulating Treatment:
Add a few drops of oil to your scalp and gently message it in for about 5 minutes for best results.
- Hot Oil Treatment
Lather your hair in oil, pop on a shower cap, and apply heat for 10-15 minutes for best results.
- Conditioner Boost Mix-In
Grab your favorite conditioner and add in a few drops of oil for softer more manageable curls.
- Daily Moisture Lock  & Instant Shine Solution
Apply a few drops of oil to your hair daily to lock in moisture and boost your curls shine.
---